Hello Everyone
We hope you all had a good Christmas and New Years. It is now on to 2017 and we have a couple of new activities – a walking group starting and a Pink High Tea event to save the date for.  Also our first morning tea support group of the year is kicking off soon.
New Walking Support Group
Prior to Christmas at a meeting with other Cancer Support agencies, we talked about testing if a weekly organised walk in the Redwoods would be of interest to the people we all work with. Barbara Richardson has volunteered to organise the first walk and see what interest there is. This is for anyone being supported by agencies such as CanTeen, Aratika Trust, Rotorua Breast Cancer Trust, Pinc and Steel, Cancer Society, Leukaemia and Blood Cancer NZ and Child Cancer Foundation.
When: Thursday 2nd February, 9.30 am
Where: Meet outside the Redwood Visitor Information Centre by the Coffee Cart, Long Mile Road.
Purpose: To bring together people living with the challenges of cancer in the family – to enjoy an hour of walking together in the Redwoods and all the benefits that may bring.
Who is it for: Patients, Carers, Parents, Family/Whanau and Support people.
Cost: Free
The first walk will be the Blue Track which is reasonably accessible for those with mobility aids, prams, strollers etc.
If you are interested in joining the New Walking Group, email Kylie at kylie@rbct.co.nz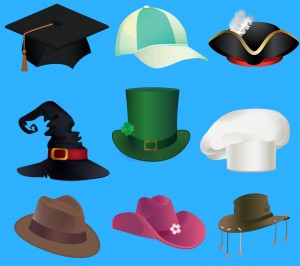 Save the date – Pink High Tea coming soon
On Sunday 26th March, from 2-4 pm we are going to have a new fundraiser called the Pink High Tea. It will be in the downstairs room in the Arawa lounge at the race course. There will be food, tea, entertainment, lucky ticket prizes and best hat prize so keep the date free so you can come along.
If anyone has any teapots available to use, please let us know for our table decorating and any fairy lights to loan for the event. Email kylie@rbct.co.nz if you can help out.
Support Group Morning Tea
On the last Wednesday of each month a couple of the Rotorua Breast Cancer Trustee's run a morning tea for those with a Breast Cancer experience. It is a chance to have free coffee and cake while talking with others who have been through the same thing. Do come along, you will be made very welcome.
Next Morning Tea: Wednesday 25th January, 10.30am, Urbano, 1 Grey Street