CONGRATULATIONS TO OUR 2020 WINNERS, HOLLAND BECKETT LAW!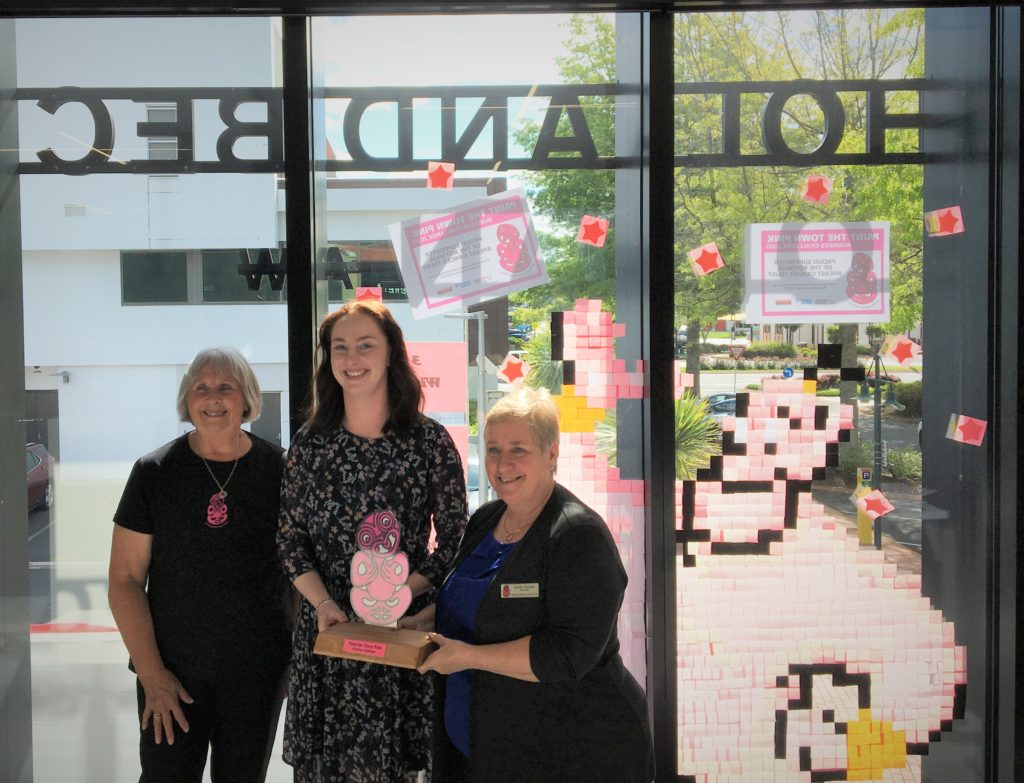 Start prepping your Pink decorations for Paint the Town Pink 2021!
The Rotorua Breast Cancer Trust issue an annual challenge to ALL businesses in Rotorua to decorate your business windows, shop fronts, office foyers, and countertops PINK during the month of October. Follow our Facebook page to keep up to date with all RBCT events.
Proudly sponsored by: